How to redeem points at checkout
Updated a year ago
In order to redeem points at checkout, you must be logged in to your account: Login Here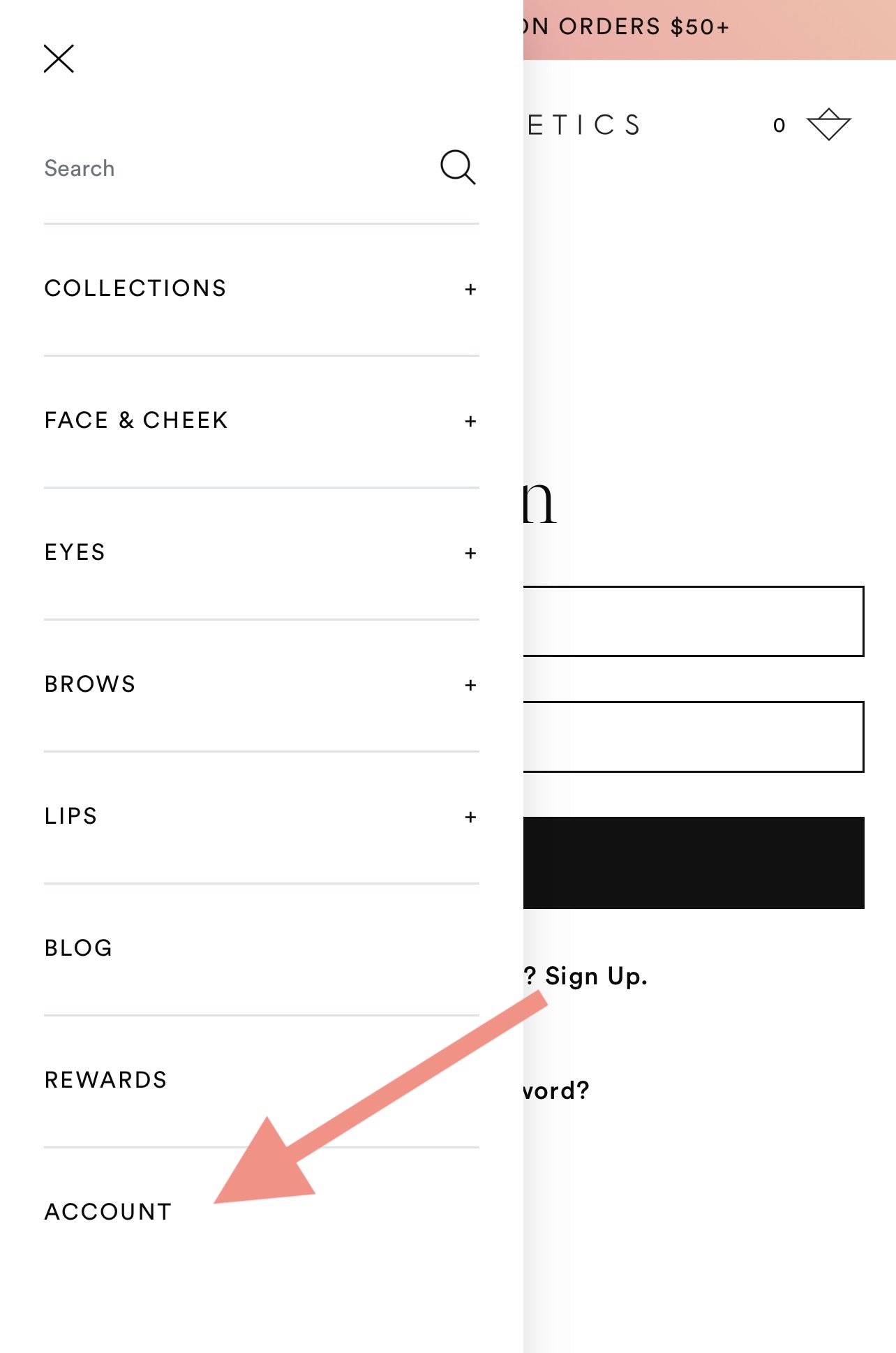 Mobile View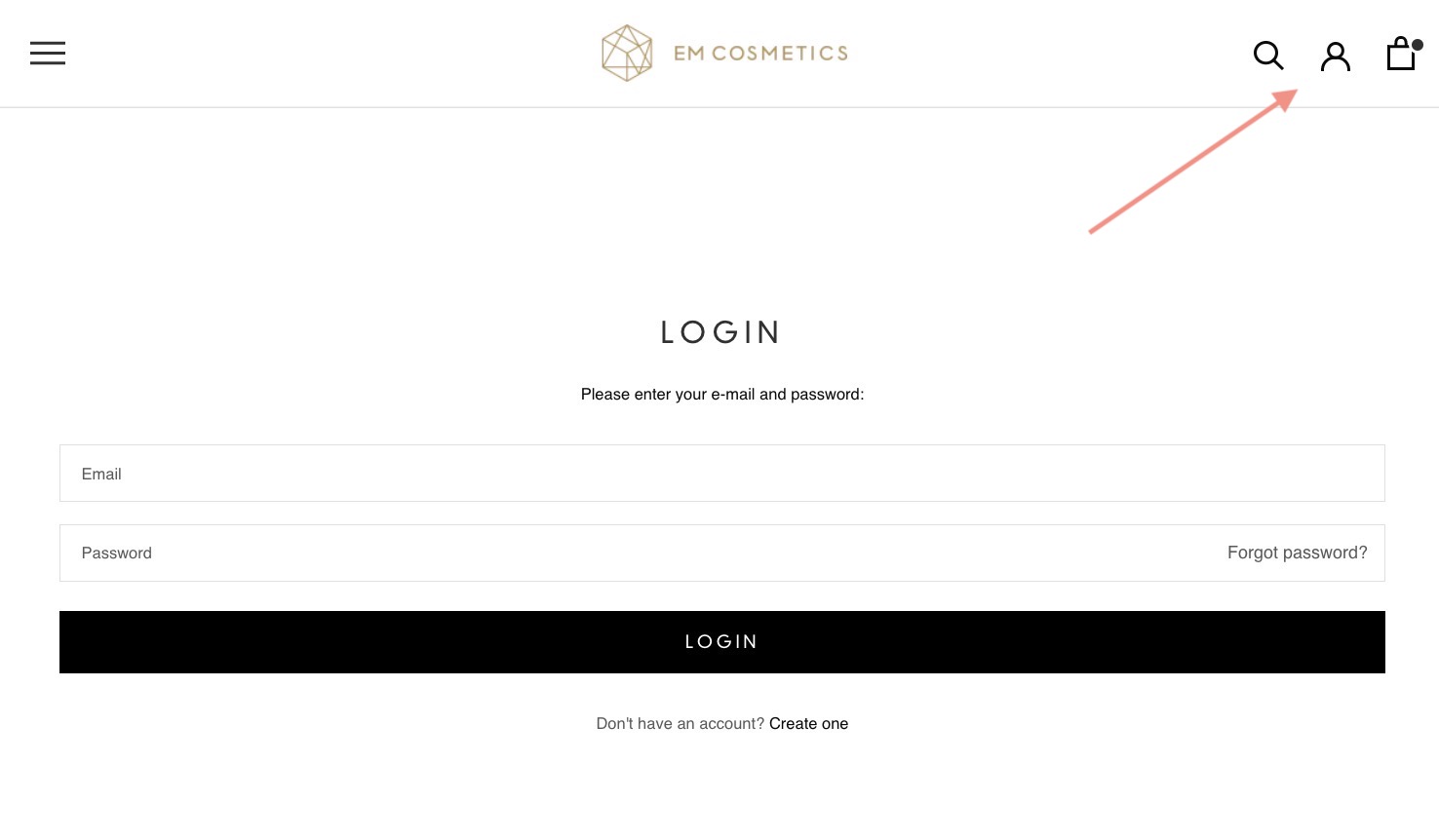 Desktop View
Once you're logged in and ready to check out, you will see a drop down at the top of the checkout page that says "Apply Discounts & Rewards". Here you can redeem your points for free gifts or cash!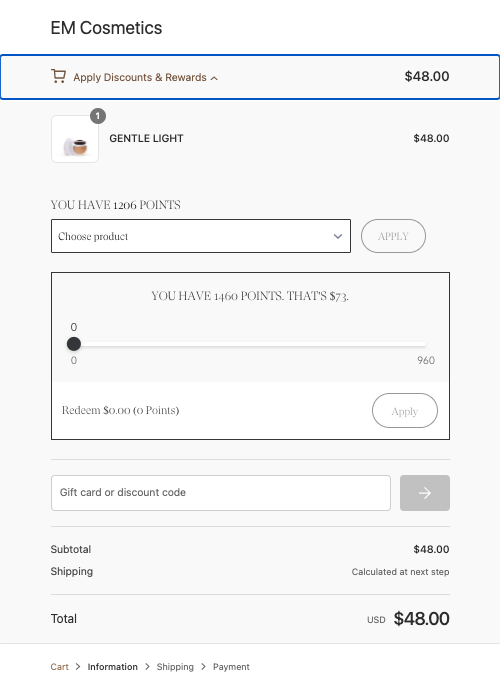 Checkout View Once Signed In
Because you can only use one discount at a time, discount codes can not be used in conjunction with one another or combined with any other offer, including cash off as apart of the Rewards program.
You will not be able to redeem points through any other platform like the Shop App.You can only redeem points through our site, www.emcosmetics.com. 
Was this article helpful?